For 2018 Super Bowl Transportation Limo Reservations Call

- (713) 269-6969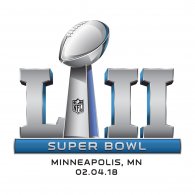 Stark Livery Minneapolis MN Super Bowl Limo Transportation is Minneapolis's premier Super Bowl limousine party bus provider of professionally chauffeured livery and coach vehicles. Our Super Bowl Transportation rental services include Sedan, Limousine Service and party bus rental for the NRG Minneapolis Super Bowl sporting events or whatever the occasion might be.
As you try
STARK Limo service
you will see that
STARK Minneapolis Super Bowl Transportation Limo will meet and exceed all of your Super Bowl ground transportation expectations. Our teams of friendly and courteous drivers possess the knowledge, experience, and skills to ensure that the passengers travel comfortably, safely, and luxuriously. Our vehicles are the best for Minneapolis Super Bowl transfers, concerts transportations, Super Bowl Game, and NRG Limo, nights on the town, dinner or for any special event.

We will help you select the right Sedan, Limo, SUV Limousines, Luxury Shuttle buses or Party Bus based on your personal preference, the number of guests from our large selection of luxury stretch limousines, limo buses and Hummer SUV Limos. Our chauffeurs have been trained to unobtrusively pamper you.

We can take you to SUPER BOWL and then to your HOTEL, AIRPORT or HOME to take you away as you go on your 2018 Super Bowl. We also can take large groups to the Minneapolis Super Bowl, Minneapolis Airports and Hotel in style.!
Minneapolis Super Bowl at NRG Transfers

Per Hour

3 Passenger Minneapolis Sedan

$154.99+
3-5 Passenger SUV Escalade
$64.99+
1-2 Passenger Mercedes S550 Coupe
$249.99+
1-3 Passenger Audi A8L Presidential
$269.99+
8 Passenger Limousine
$199.99
10 Passenger Houston Limo
$199.99
10 Passenger Magnum Limos
$199.99
16-20 Hummer Limousines
$299.00
25-27 Mammoth SUV Limo
$249.00
18 Passenger Luxury Bus
$224.99
20 Passenger Luxury Limousine Bus
$224.99
20-22 Passenger KK69 Party Buses
$250.00
22-24 Passenger KK25 Party Bus
$295.00
20 Passenger Luxury Shuttle Bus
$199.99
30 Passenger Limo Coach
$325.99
40 Passenger Party Bus Coach
$399.99
48-50 Passenger Party Bus Coach
$399.99
All rates are subject to availability and are subject to change without notice. A 20% standard service charge is added to all prices. All rates are subject to 5% fuel search. Call For Pick-up / Drop-off service rates. Parking/Tolls are additional. Out of zone trips will require an additional charge.